update 2022 - hard to believe that bad blood in europe in 21st c could ruin human life again as if nothing was learnt from 20th C 
breaking news aug 2018 guterres invites russian to help gates and jack maissue report on digital cooperation solutions to sustainability generation by march 2019
#BR3 Marina Kolesnik (Russian Federation), senior executive, entrepreneur and WEF Young Global Leader
Marina Kolesnik is a serial entrepreneur, co-founder of some of Russia's leading internet companies, including Mail.ru and Travel.ru. She is a Young Global Leader at the World Economic Forum.
Mrs. Kolesnik has held various leadership positions in technology companies, including Hopper (where she is currently) and DataArt. She was also a consultant at McKinsey & Co and holds an MBA from Harvard Business School.
report editorial team led by
#BR2 Amandeep Singh Gill (India), Executive Director, Secretariat of the High-level Panel on Digital Cooperation (ex officio)
#BR4 Jovan Kurbalija, (Serbia), Executive Director, Secretariat of the High-level Panel on Digital Cooperation (ex officio)
breaking news cgton 10 setember
vladi hosts eastern summit with putin abe and jinping
[: 4th eastern economic foru,m abe -putim visits mazda facroy in valivsostok - russia (worlds largest nation land, top 2 in nuclear weapons only about 3% of world ;population and 4% of economy?) wants to develop its far east 8 time zoens from moscow
fareast of riussia very underdeveloped- nb paradox since rest of east is where world is growing but tghen like lot of rfussia far east is icenlound much of yera- see also #BR11 Atcitic Circle
this region rich in -oil ,wood and vladi has a world class uni
 current pop desnity low- hige land- lack of kinfsratructire- ultimately only state can develop this infrastructire first
issias far east most profitrable east west railway routes
 huge positive connections for china russia on rail ways and cross border from china's harbin to vladisvostok
 jinping and putin will also talk about gas line from siberai to china
: belt road union in this area russian chinese analytical centre sanakoev - belt road union of region started 3 yeras ago - includes space indusyry- railways - china communnicationn constriction company into russian transport corridors- japan is suffering from lack of energy due to nuclear disaster - is this good time for russian and japan to friend
 opportunities for big progress on economc cooperation russia japan
@BR4  issue 2 telecom giant turkey china teaming up- : xinjiang culture crisis (rights ..)
 special segemt 5th anniversary of belt road - jinping speech
: last year proposed digital silk road - big data etc
[ china turkey - digital telecom huawei with turkey telecoms
: turkcell and huawei
: 5g tech sezgin
 order og magnitue=de translrtaio smat ciries
 turkey cuty of samsun
: hiatend beijing comsat
: china's beidou
: zte, huamwei suplying msart serives malayai,s kenya etc
 Chris Macrae: satellites will be gamechnager compared to stellar towers of zte, huawei
 see other 5th belt road special
current collaboration entrepreneur learning list:
NEW BORDERless TRADE
note how russia and other chinese neighbors often meet to demand ecommerce training and to work out how to reduce what has sometimes been 20 separate birder bureaucracies to one online trading one
note how one of the main BRICS projects nominate by Russia is waht we can all learn about cyber to make our peoples safer and happier
note every positive connection between arctic circle nations- eg what if collaboration suddenly makes the nort eurasian belt passable by huge container ships -- and can climate ever be returned to harmony with the human race unless the arctic nations work out how to transform from mainly carbon to mainly green energies
note wherever russian or neighboring countries leading professionals play a key role in editing a worldwide futures report- not from the ;point of view of one places vested interests but from the view of uniting under 30s sustainability generation
Our critical assuptionsfor human sustainability include:
end nuclear and start to celebrate peace dividend everywhere
move over in time from carbon to green energy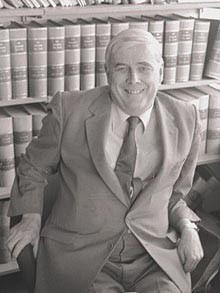 A British economist, journalist and author, considered by some to have been one of the world's best forecasters when it came to economics and society. These forecasts mapped back to system designs mediated so that readers and entrepreneurial networks could exponentially calibrate shared alternative scenarios. He joined The Economist in 1949 and retired as its deputy chief editor in 1988. He foresaw the Pacific century, the reversal of nationalization of enterprises, the fall of the Berlin Wall and the spread of the internet, which were all published in the newspaper during his time there. Not to get bored, his first ten years in retirement produced the biography of Johnny Von Neumann (the mathematical father of computers and networks), a column for the UK Sunday Times, and a 'Heresy Column' for Fortune. He was the father of mathematician, marketing commentator, and author Chris Macrae. Their joint future history on death of distance in 1984 forecast that 2005-2015 would be humanity's most critical decade irreversibly impacting sustainability. In 1984, he wrote "The 2024 Report: a future history of the next 40 years". It was the first book to: provide readers with a brainstorming journey of what people in an internetworking world might do, and predict that a new economy would emerge with revolutionary new productivity and social benefits enjoyed by all who interacted in a net-connected world. In this book, he wrote: "Eventually books, files, television programmes, computer information and telecommunications will merge. We'll have this portable object which is a television screen with first a typewriter, later a voice activator attached. Afterwards it will be miniaturised so that your personal access instrument can be carried in your buttonhole, but there will be these cheap terminals around everywhere, more widely than telephones of 1984." 
Y  chris.macrae@yahoo.co.uk :: rowp.tv  :: linkedin UNwomens :: WASHINTGON DC TEXT HOTLIENE (USA=1) 240 316 8157
---
chapter 3 part 1  chapter 3 part 2
In arguing for all children to have a future that is at least as abundant as their parents we have therefire argued for a different policy interactig Wussian since 1984 or earlier. In 1984 it was clear to us that the berlin wall would fall within 7 years and that usa in particularly should seize the opportunity to go round the workd with riussia ending the cold war's scary process which often made facing developing nations enemies of each other (one sponsored by usa one sponsored by russia)
Ameruca had to lead this invitation because its finacial economy wa 5 or nmire times bigger than Russia's even if Russai's natural resources (the workld';s largest nation even after the spliut of the ussr) were equal or greater
In this contexr bot us congress and media have never truly opened the door to a friedlhy russia and the EU's policy was driven gy German's reunification. This required access to ruissia's cheap energy so the crisis in ukraine (and many other border problems of the EU) are failures of the EU as much as in the case of Ukraine Russia's geoplitical greed and partly nneed. (On trading route grounds as soros has clarified it would always have been much better for the world if the way geopgraphies had been redesigned when the USSR had split up had made the Crimea a jointly owned space between Ukraine and Russia with of course lots ok well intended investment from the West)
People we would urge re-reading from western viewpoints include Soros, Grorbachev, Lech Walesa, those components of nobel peace summits that were led by the peoples of the regions.
In any event the good and the bad news is that the arctic circle nations are likely to detremin whether humanity every gets back in line with mothers earth climate- so that co0-ctraeative space between nations should maximise friendly dialogues and not be interruoped by what we may call america n congress as normal
And in any event since 90% of nuclear arms are owned bu usa and russia, the whole world should presure these 2 countriues to negotiate a progressive deletion of nuclear
When you look at the symmetries between national spaces, one cannot but see russia looking like a mirror image of canada. WE therefore believe the future of rissia will be detremined more than anything by its trading infrastructire with its conteunenta neighbors. This all clusetrs of nations forums that provide space for including that need studying with goodwill - this includes the wonderful p[rogess made by the SCO and the extraordinary opportunities that the BRICS as a potential model of nations from different hemeisphers exploring each others diverse fits
Ultimately russia's peoples futures are tied more to the realtuinships of chinese peoples (anjd note in terms of how youth exchange futire possibilities this is largely driven as much by remote chiense territiries interactions as somethiong beijing or moscow can just command)
Until the US media and politicians change their attuitudes the simplest thing is to note where gifted russian or neighboring professionals are included in joint projects. Guterres panel on future f tech is interesting
The damo and wef academic partnerships in the futire of IR4 are interesting
In all probablity non -national space and energty efforts - of eg bezps, musk, branson may reveal how peace and not military innovations come from valuing the consequence of space on ground - even the rather misundestood drone can have huge positive impoacts in connecdting places whose main histiroical problem was they were too huge to govern as one standardised trading and cultural place- oddly russia needs to work on its own internal regions futres as does usa. Both need to do belt raod mapping on their ineranl infrasrcutires- shh dont call the quiz of where/why are the loations of youyr supoerports and main overlad grinds Belt Road. Still it is needed - as triumps leading digital guru explained on 60 minutes - trump won above all as he offered very local infsratructuire messaging. How ironic it was team trumps interal knowledge of promies americans wanted on infrastructure that elected the Donald not so-called russian meeddling in what fcebook had opened up as everyone bag of worlms